Euro
The
euro
was introduced on January 1, 1999 in accordance with the
Maastricht Treaty
and became the reality (effective) on January 2002 when the euro became the single currency for about 300 milion citizens of the 12 countries in the
Eurozone
.
The main goal of the
euro
as a cash currency was to foster closer integration of the euro states and greater price competition within the Eurozone.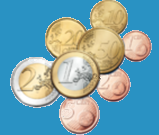 Euro was also intended to help boost its international role as the doubts grew over the stength of the
dollar
as the US economy would continue to slow.
Euro is today not only the global currency but also belongs to global reserve currencies. Central banks hold their reserves diversified in US dollars, Japan yens, and also in European euros.
Euro
Euro
has its origins in the economic crisis of the 1970s. The crisis led to the first plans for a single currency which later became the
euro
. Euro replaced a system of fixed exchange rates pegged to the US dollar.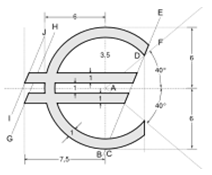 As a result of the crisis in the 70's, European leaders agreed to create so-called currency snake which was supposed to tie together European currencies. The system immediately came under pressure from the strong dollar, so plans on a new system leading to
euro
were started.
The introduction of the
euro
enables the world to make the first step toward a single currency for the United States and Europe called
eurodollar
.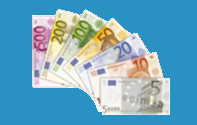 In the concept of the eurodollar, the dollar and the euro could be linked together to form a single currency at a 1:1 parity with each other.
Copyright © 2012 Euro Dollar Currency http://www.euro-dollar-currency.com
Reproduction without written permission from the owner of this site is prohibited.
All articles are protected by copyright and have been archived at a national library.
Linking to this page is permitted provided that the links are clearly acknowledged. Thank you.