Schengen visa questions
This page is provides answers to some common
Schengen visa questions
. The Schengen visa questions posted below were asked by people like you. The answers to the
Schengen visa questions
have been provided by people with knowledge in this area.
Even though we do our best to provide relevant and complete answers, we in no way guarantee their correctness and completeness. This web site is
not
affiliated with any government or official body and the answers below were not reviewed by any official. Answers provided below are for informational purpose only and can not reflect your personal circumstances. We strongly suggest you contact your Embassy or Consulate for complete and professional answers related to your situation.
Does the Schengen visa cover all EU countries?
No. EU area is not the same as the Schengen zone. Schengen visa relates to the Schengen zone. Compare
Schengen zone countries
to
EU member countries
. Most notably Britain and Ireland ARE NOT part of the Schengen agreement and therefore a resident permit for these countries does not enable you to travel to the Schengen area.
How long do I have to wait to reenter a Schengen country without a visa after my first 90 days there?
A Schengen visa category C is good for 90 days out of any 180 days. So, once your days in Germany add up to 90, you have to wait at least 3 months before you can come back.
I have indefinite permanent residence in the UK. Do I still need a visa for Europe?
Your permanent residence in the UK does not affect whether you require a visa or not as visa requirements are based on the passport that you travel on. UK is not part of the Schengen zone.
Can I travel to other Schengen countries if I have a Spanish Residence and am India national?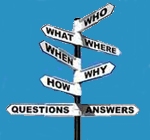 Spain is a bit different story than UK because Spain is part of the Schengen zone. The Residence Permit should be alternative to the visa. A valid residence permit from a Schengen State (together with your travel document) can substitute for a Schengen visa. When you travel (short stay), you have to present your passport and a valid Residence Permit issued by a Schengen State.
This equivalence does not apply to Residence Permits issued by the United Kingdom and Ireland because these countries have not signed the Schengen acquis.
Swiss resident, Indian national: Do I need Schengen visa to go to Germany?
It depends on the type of residence permit you are holding. Long term residence permit holders (residence permit type B/C) may travel to any of the Schengen zone countries for tourist visits of up to 90 days within a 6 months period.
In case you hold a Swiss resident permit type L, then you would only be allowed to travel to other Schengen countries if it is valid for longer than 4 months.
Schengen provisions are fully implemented in Switzerland since December 12, 2008. However passport controls are still taking place at airports because of a lack of abilities to seperate Schengen flights from the non-Schengen ones. Therefore, the full implementation will take place on March 29, 2009.
Holder of Switzerland student visa, can I visit Schengen zone?

If you are holding the L-type residence permit
that is valid for less than 4 months
, then you may not use it to travel to other countries of the Schengen zone. This Switzerland L-permit is equivalent to the short-term
category D Schengen visa
. Your best option is to apply for a Schengen visa category C which allows you to travel to other countries of the Schengen zone.
If you hold a Schengen visa category B or C, or a
long-term
L-type permit (valid for more than 4 months) you may use it to travel to the other Schengen countries for up to 90 days (visa waived for long-term L-type permit holder).
I have a French Schengen visa, can I start my vacation in Germany?
If you hold a Schengen visa type C and it states
Etats Schengen
you may enter the Schengen area through any entry point and leave it at any entry point.
I have single entry Schengen visa from Germany, can I depart from Europe via air from Italy?
Assuming your visa was issued for
Etats Schengen
(that is for all states), then you should be ok. If in doubt contact your Embassy which issued your visa to verify your status before you depart.
What visa do I need for job interview in Europe?
Schengen visa usually allows you to visit all Schengen countries as a tourist. You need to apply for Schengen visa category C (visitor) at the Embassy or Consulate of your main destination. This visa does not allow you to take up employment, but it allows you to look for a job in your destination. Once you have a job, you employer will have to apply on your behalf for Schengen visa category D+C.
What is a visa invitation?
Visa invitation is a document that authorises you to visit that country. This document typically states the dates and cities you are visiting, the name of a hosting organisation, as well as an reference number and seal of approval.
How long is my Schengen visa valid for?
Each Embassy or Consulate has its own stance on for how long they issue visa. Some Embassies issue visa for specific dates (single entry), others issue multiple-entry visa. The duration of your visa will be provided in your passport. See here an image of Schengen visa:
Schengen visa image
.
What are the requirements for obtaining Schengen visa?
Take a look at out Schengen visa application page:
Schengen visa application
.
How the Schengen visa works for an American?
US citizens in possessions of a valid US passport are not required to apply for a Schengen visa if they travel for for airport transit, tourist or business trips (for stays up to 90 days). Their passport must not expire before the end of the scheduled trip.
Can I travel to Macedonia, Bulgaria, Serbia, and Croatia with my Schengen visa?
You can find a complete list of countries to which you can travel with Schengen visa on this page:
Schengen zone countries
.
How much do I pay for Schengen visa renewal?
From the perspective of the administration, renewal or application for a new Schengen visa is the same, so the fee for a renewal is the same as for a first time application. See here for current charges:
Schengen visa fees
.
More QUESTIONS about Schengen visa
You are welcome to ask your questions and discuss Schengen visa in our
discussion forum
. You can find two threads related to Schengen visa for example here:
Can I work in Germany with the Schengen visa?
or here
Need Schengen visa to travel from UK to France? (I am from India)
.
Disclaimer: This web page is in no way, form or shape affiliated with any official or governmental organization. Even though we do our best to keep this web site current, information provided on this page may be out dated. Never use this/rely on any private web site to make your personal decisions or take actions. It is your responsibility to check with the appropriate authorities, government, or offices for the most current, relevant, and true information regarding your situation and/or actions. We can not provide any implied, expressed, direct, or indirect warranty or guarantee for information provided on this page, site, or server and for its accuracy and completeness.
Copyright © 2012 Euro Dollar Currency http://www.euro-dollar-currency.com
Reproduction without written permission from the owner of this site is prohibited.
All articles are protected by copyright and have been archived at a national library.
Linking to this page is permitted provided that the links are clearly acknowledged. Thank you.